Become a "Let's Talk About ACP" Program Facilitator

Be equipped to help families become prepared for life after "now". Become a certified Let's Talk About ACP program facilitator.
As a pastor or leader in your faith community, you may have already dealt with disheartening situations when somebody is faced with a life-threatening illness or dies without any preparation. Too many times, families are torn apart in chaotic discord, guilt, and other unpleasant responses when these untimely circumstances occur.
The Let's Talk About ACP! Toolkit was developed specifically for pastors, ministers, and faith leaders who serve predominantly African American communities. The workshop is interactive and educational, designed to encourage and empower participants to talk about and act upon their healthcare wants and needs with loved ones—preferably, before there is ever a need to do so. The Let's Talk About ACP! Toolkit can stand alone or be used as a complementary resource to existing training materials and programs.
When families are better informed about healthcare decision-making and discuss what their wishes would be if unable to speak for themselves, these negative reactions might be avoided. More importantly, it can give peace of mind to those who are grieving the loss, knowing that their departed loved one's wishes were fulfilled.
To everything there is a season, and a time for every matter or purpose under heaven (Ecclesiastes 3:1). Life is not promised and hardly anyone wants to think about leaving here, but the reality is everyone is going to—someday. Having dignity in dying is just as valuable as having dignity in living. My prayer is that the families and caregivers you serve will be equipped to prepare for life after "now".
Blessings to you,
Dr. Gloria
The WHAT…The Let's Talk About ACP Program is a culturally relevant in-house training workshop that provides advance care planning (ACP) education within African-American churches and communities. The Program is an extension of The African-American Spiritual and Ethical Guide to End-of-Life Care book (which is also a CDC-recommended ACP resource) that has successfully helped tens of thousands of people learn more about preparing for life after now in a culturally responsive way. 
The WHO…The Let's Talk About ACP Program is designed to equip pastors, faith leaders, chaplains, and ministers to educate and empower their African-American congregants in healthcare decision-making related to advance care planning and end-of-life care options.
The WHY…The Let's Talk About ACP Program seeks to close racial healthcare disparity gaps in advance care planning, and hospice and palliative care utilization. The Program provides a culturally sensitive approach to advance care planning education for African Americans which includes the historical, spiritual/cultural, and generational factors that typically influence healthcare decision-making.
The WHERE…The Let's Talk About ACP Program is an outreach effort that serves African-American communities nationwide.
The HOW…The Let's Talk About ACP Program supports in-house church facilitation of sustainable educational workshops to help congregants ©P.L.A.N. (Prepare for Life After Now).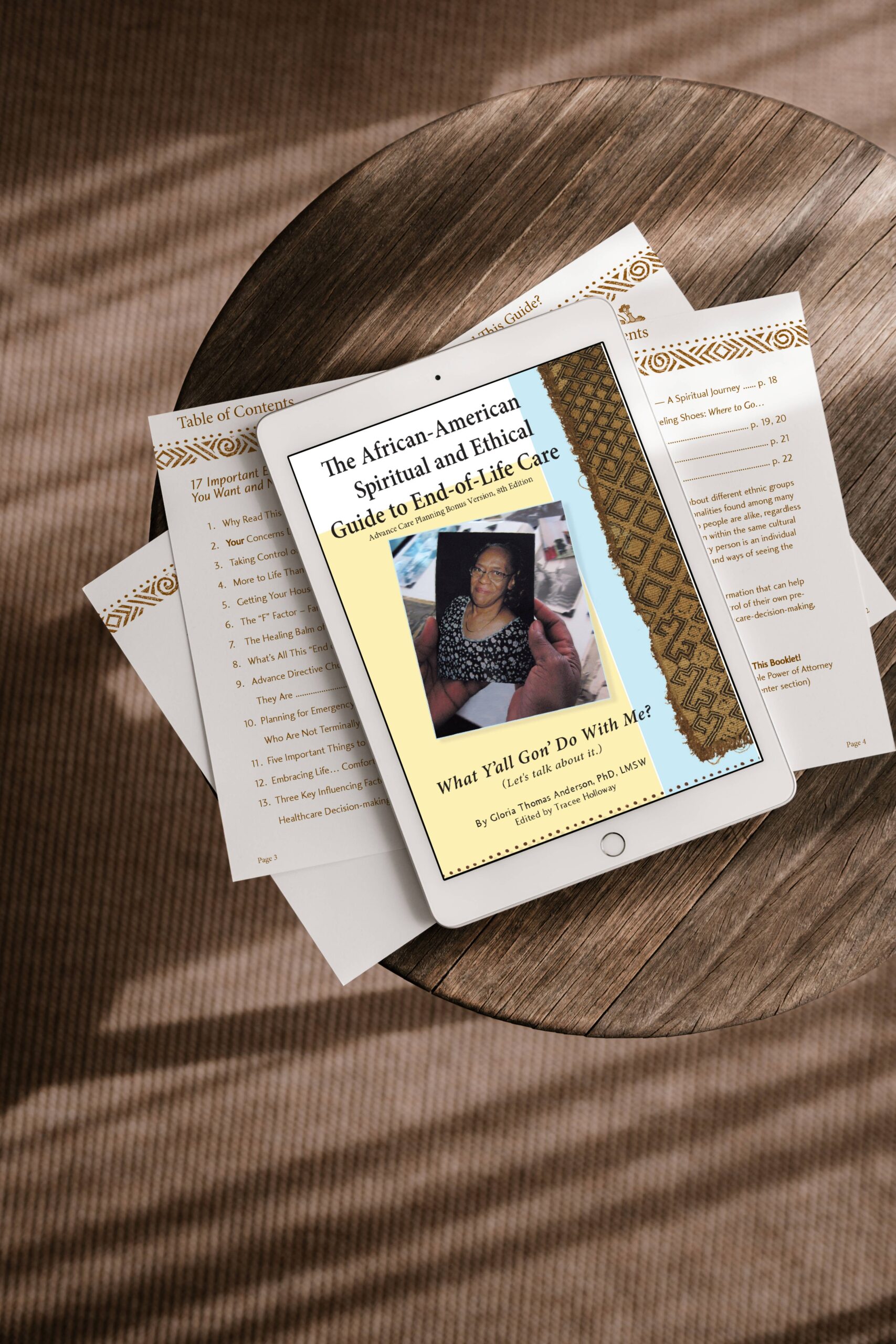 To apply to become a Let's Talk about ACP program faciiltator, please complete the application below: