We thank you for your interest and participation in becoming a sponsor for the ©"Let's Talk About ACP" Program. 
Your decision to sponsor churches in this effort will assist in thousands of African-Americans being made aware of advance care planning options. 
The Heart Tones™ team is dedicated to serving churches and organizations in outreach efforts to the African-American community for the purpose of closing racial healthcare disparity gaps in advance care planning, and hospice and palliative care utilization. The first step is knowledge and awareness, followed closely by support and assistance. 
The estimated cost to support an individual church is $5,000 per year. 
The educational program will provide: 
Initial Needs Assessment & Outreach Plan
Certified Facilitator Training* for (2) people per church/organization
Curriculum Toolkit (Facilitator Instruction Manual, Presentation Slideshow, Certificate of Completion Templates, Promotional Flyer)
50 Free Books for Participants
Group Coaching Calls for all Facilitators
Quarterly Education Roundtable Seminars
Stipends for host church/organizations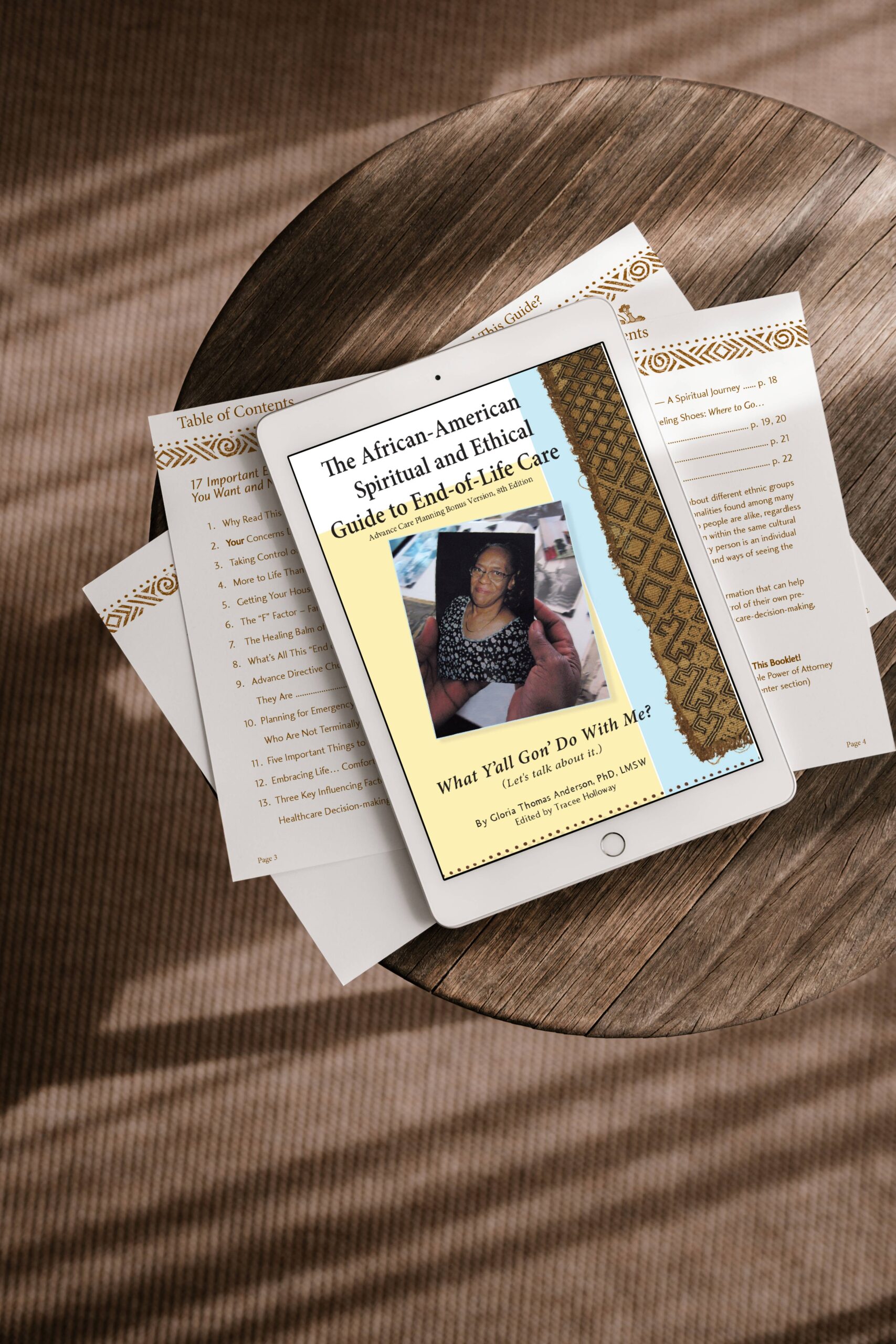 *The facilitator training is mandatory and is offered as a one-time live virtual training.
Review the levels below to determine how you will assist in this effort to provide churches and communities with certified, trained facilitation of advance care planning workshops.
We have outlined six (6) sponsorship options: 

Helping Hands
(LEVEL 1 SPONSORS)
At this level, you decided to sponsor 1-5 Churches x $5000

Champions
(LEVEL 2 SPONSORS)
At this level, you decided to sponsor 6-10 Churches x $5000

Trailblazers
(LEVEL 3 SPONSORS)
At this level, you decided to sponsor 11-20 Churches x $5000 

ACP Warriors
(Level 4 Sponsors)
At this level, you decided to sponsor 21+ Churches x $5000

Conversation Starters
(BOOK SPONSORS)
In order to provide extra* books to participating churches who have received sponsorship, we are seeking $10,000 sponsorships that will cover the cost of 1,000 books (retail $9.95 each) to enable sponsored churches to receive more books for free or at a discount.
*Certain free book quantity limits may apply.

Community Advocate
(GENERAL DONORS)
This option allows you to support the efforts of this project without attributing your donation to churches or books. With donated funds, we can cover general purpose expenses, such as administrative hours, technology support, marketing, unexpected costs, risk management, and miscellaneous items.
Suggested donor levels – $1,250, $2,500, $5,000
We are grateful to have your support in Heart Tones™ outreach efforts for the ©"Let's Talk About ACP" Program.
To become a sponsor or donor, please complete the application form below.