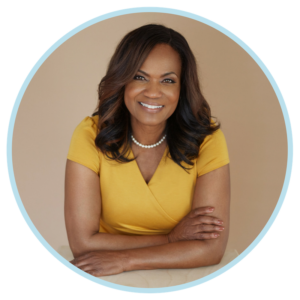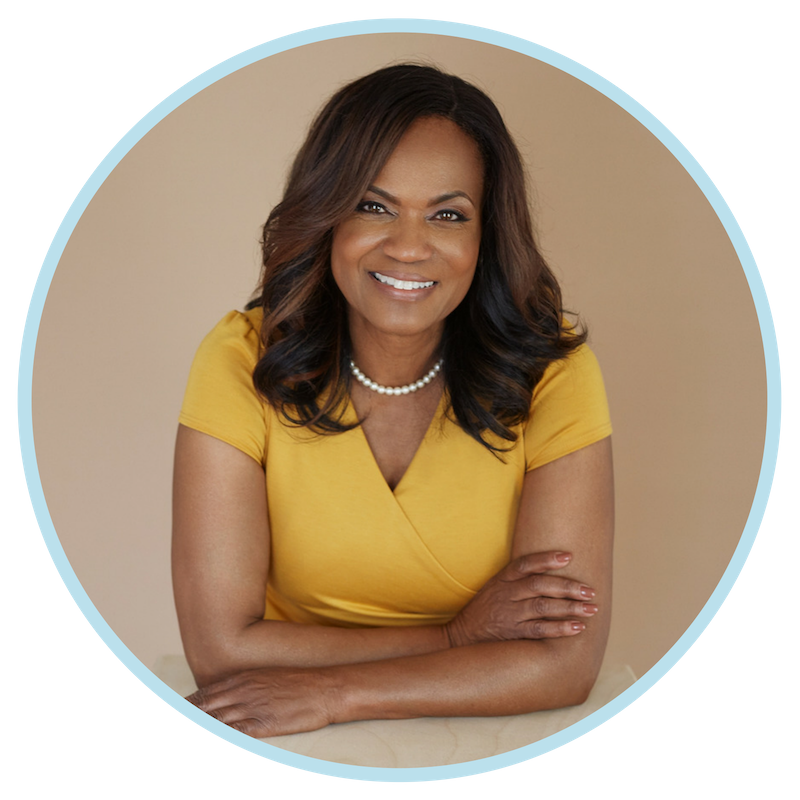 Gloria Thomas Anderson is the founder and President of Heart Tones™, an organization that provides customized, educational workshops and resources related to healthcare decision-making, end-of-life, and cultural competency. Considered a subject-matter expert in diversity, Dr. Anderson's natural warmth of authenticity helps inspire culturally different populations to be their best "selves". She holds an earned PhD in education and has done extensive research on multiculturalism and diversity and its connection to the "self".
As a licensed social worker and advocate, her own story of a near-death experience in 2007 from a life-threatening illness gives encouragement and inspiration to others, serving as a catalyst to engage diverse individuals in safe discussions about real life issues, such as end-of-life, that all of humanity encounter along life's way.
"Regardless of one's ethnicity, social status, or education, no one is exempt from experiencing the realities of life and death."
Dr. Anderson understands the critical challenges that our society and the world face in finding harmony in living with people "who don't look like you". Striving to provide "neutral safe spaces" that respect diverse perspectives on issues needing resolution and solutions, she presents on a broad range of topics from professional healthcare delivery to personal relationships and purposeful living.
"Many people know instinctively who they are not, but few people really know who they are."
Dr. Anderson's perspective is holistic and she believes that individuals are not separate from their beliefs, values, social influences, and life experiences. By increasing one's self-awareness of hidden biases and prejudices, one is taking the first step to becoming more culturally-accepting of different others. In 2006, Dr. Anderson was contracted to write and produce a population-based, cultural-competency training manual, specifically for mental health and social service professionals to better serve growing, diverse, urban communities. This work resulted in a two-day pilot training with 27 social service agencies represented and received an excellent evaluation noting its successful outcomes from an independent source, Research Development Institution (RDI) in Kansas City, MO.
She has authored several books, including an outreach training kit and DVD that specifically addresses end-of-life outreach efforts to African Americans. Her booklet, "The African-American Spiritual and Ethical Guide to End-of-Life Care-What Y'all Gon' Do With Me?" (i.e., "The Guide") is the first of its kind and is now in its 9th edition. The Guide has received outstanding reviews from hospices, healthcare organizations, churches and community leaders that attest to its effectiveness to help individuals, families and caregivers talk about end-of-life decision-making.
Additionally, Dr. Anderson was prominently featured in two nationally promoted DVD's through the Hospice Foundation of America in 2009: Living with Grief: African-Americans and End-of-Life Care (Special Report) and Living with Grief: Diversity and End-of-Life (16th Annual Teleconference). She also served as an expert panelist for KCPT in a live taping during the documentary premiere, Consider the Conversation, in 2014. One of her research presentations was recently cited in the 2015 Institute of Medicine (IOM) Dying in America Report.
A native of Kansas City, Missouri, she has been a radio talk show host and a guest featured on various television/radio shows, including NPR affiliate, KCUR, and other print media, including Minority Nurse magazine. She currently holds an Assistant Professor position and teaches university-level social work. Dr. Anderson proudly serves on the Interfaith and Diversity Workgroup in the C-TAC movement (Coalition to Transform Advance Care), a national non-profit organization that is actively working to ensure that all Americans, especially the most vulnerable populations, living with advanced illness receive care that meets their spiritual and cultural needs, regardless of race, religion, origin or creed.
On a more personal note, Dr. Anderson's passion to inspire and encourage others finds expression to do so through her free online column, "Inspiring Insights for Your Soul & Spirit". Now in its 13th year, Heart Tones™ readership grew to over 6,000 in the first five years. She has also been a contributing writer for other websites, newspapers, and magazines, and at one point reached the top Platinum Author status as the #1 Writer of "Women's Issues" for Ezinearticles.com. Her newest blog, "Heart Talks with Dr. Gloria" provides her subscribers a real-time platform for personalized responses to their real-life issues,